| | | |
| --- | --- | --- |
| Welcome | | You are not currently logged in. |
| | | |
| --- | --- | --- |
| | | |
| | | |
| | | |

March 5, 2014

Dear Affiliate Leader:
This email serves as a reminder that all IAFF affiliates need to be aware of the annual tax filing requirements imposed by their respective federal agency.

Canadian locals may need to file Form T1044 (for guidance, click here). U.S. locals must file either the Form 990, 990-EZ or 990-N, as detailed below, and may also be subject to filing Form 990-T for certain unrelated business income. Please make note that your filing deadline is dependent on your fiscal year-end.

For additional guidance on these filings, you can speak to a local CPA/chartered accountant or to your state affiliate. IAFF staff are also available.

I thank you for giving this your immediate attention, and thank you for serving your local in this vital capacity.
Fraternally,




Thomas H. Miller
IAFF General Secretary-Treasurer
Professional Fire Fighters Association of Louisiana
Annual Legislative Seminar
and Fish Fry
April 6th, 7th & 8th, 2014
Hosted by PFFA of La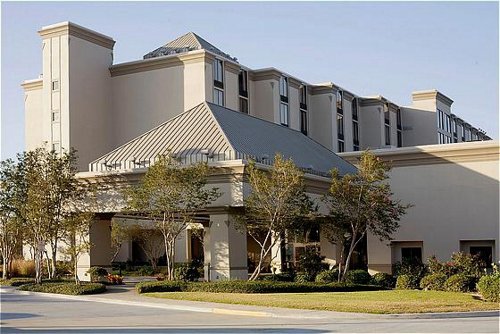 Fish Fry will be upon adjourment Tuesday April 8th
Through a collective voice with the IAFF,
Kaplan University now offers our state association
members an additional tuition reduction.
In conjunction with the International Association of Fire Fighters (IAFF), Kaplan University is proud to reward your commitment with special offers and personalized support.
U.S.- and Canada-based IAFF members who enroll in an undergraduate fire science degree program from our U.S.-based university qualify for a 43 percent tuition reduction that reduces the tuition rate to $210 per credit.*
In addition to the significantly reduced tuition cost, here are a few more time- and money-saving advantages for members through the new relationship with IAFF:
Learning recognition course to help translate your IAFF certifications into Kaplan University college credit, plus an official review of your portfolio at no charge ($1,500 value)

‡
Kaplan University scholarships for experienced government and nonprofit
professionals interested in a graduate degree§

Tuition reductions for active-duty U.S. military and veterans

Potential credit for

certifications accredited by the International Fire Service Accreditation Congress (IFSAC) and/or Pro Board, and National Fire Academy
courses#
Kaplan University works closely with the IAFF to offer programs that help firefighters strengthen their skills and prepare for career advancement.†
Fire Science Degree Programs
Bachelor of Science in Fire and Emergency Management

Bachelor of Science in Fire Science

Associate of Applied Science in Fire Science
Click here to learn more about reduced tuition rates
for IAFF members. Or call us today at 866.583.6765 and visit us at www.iaff.kaplan.edu for more information.
Kaplan University is a part of Kaplan Higher Education Corp., which is a subsidiary of Kaplan, Inc., a subsidiary of The Washington Post Company.
*Contact an Admissions Advisor for details. May not be combined with scholarships, grants, military tuition reductions, tuition vouchers, or other discounts. International students are required to pay 15 weeks of tuition and fees in full prior to the start of the first term. Kaplan University has campuses and course locations only in the U.S.Its instructors are U.S. employees.Its online distance education programs are offered in the U.S. but open to Canadians who meet eligibility requirements. Kaplan University has the status of a university and can grant degrees in the U.S. by authority of the state of Iowa and the U.S. Department of Education.It is also accredited in the U.S. by The Higher Learning Commission of the North Central Association of Colleges and Schools(ncahlc.org).For details, go to http://www.kaplanuniversity.edu/about/accreditation-licensing.aspx.
†Kaplan University cannot guarantee employment or career advancement.
‡After completing all course modules and submitting your portfolio for review, the discount code can be applied in the "Portfolio Submission Requirements" section. The discount code expires October 31, 2013.
§Additional terms and conditions apply. Contact the Office of Financial Aid for further details or visit www.kaplanuniversity.edu/public-service-scholarship-application.pdf. Scholarship cannot be used in conjunction with any other Kaplan University discount (including active-duty and veteran military tuition rates), voucher, grant, or scholarship.
#Kaplan University does not guarantee transferability of credit from any of these sources. See University Catalog for the Prior Learning Assessment policy.
For comprehensive consumer information, visit www.kaplanuniversity.edu/student-consumer-information.aspx.
Kaplan University | 6301 Kaplan University Avenue | Fort Lauderdale, FL 33309